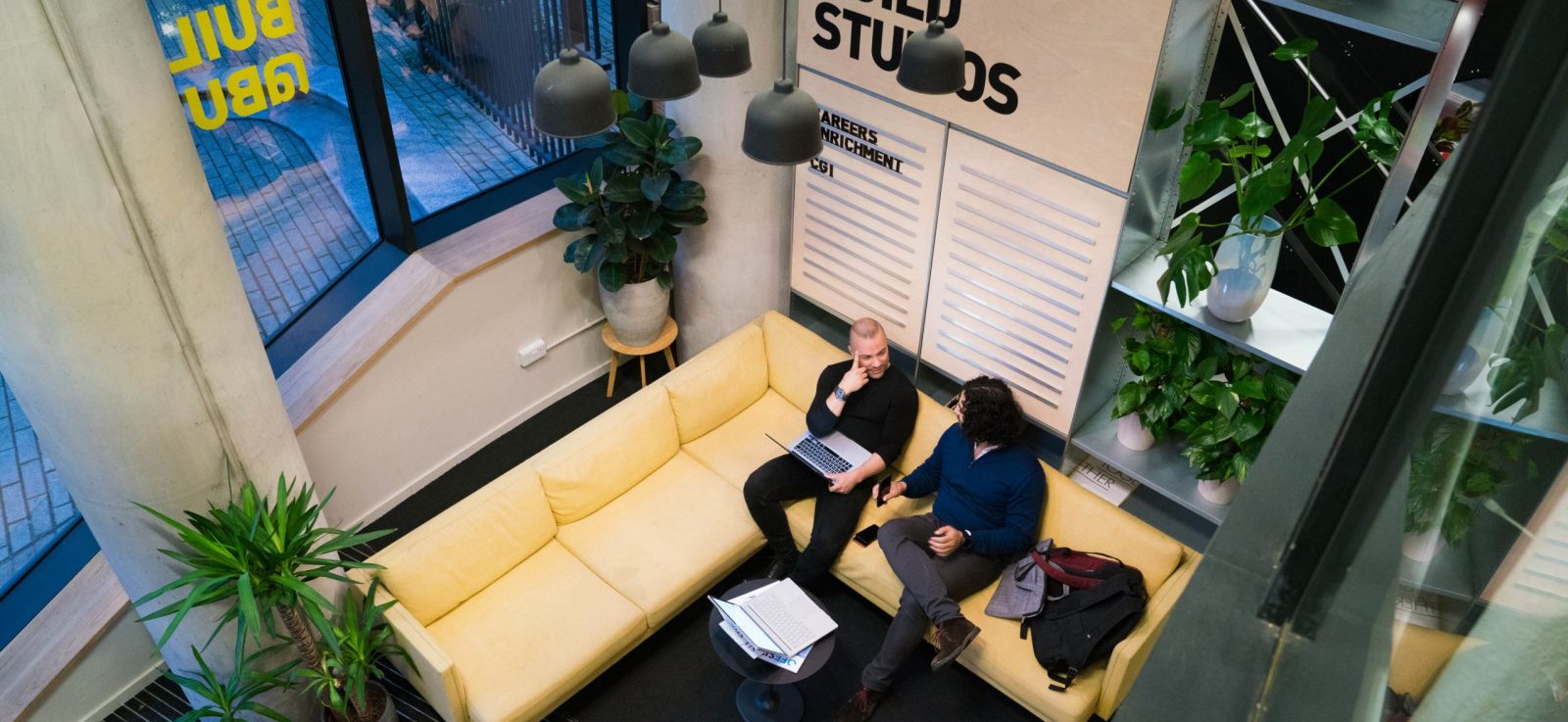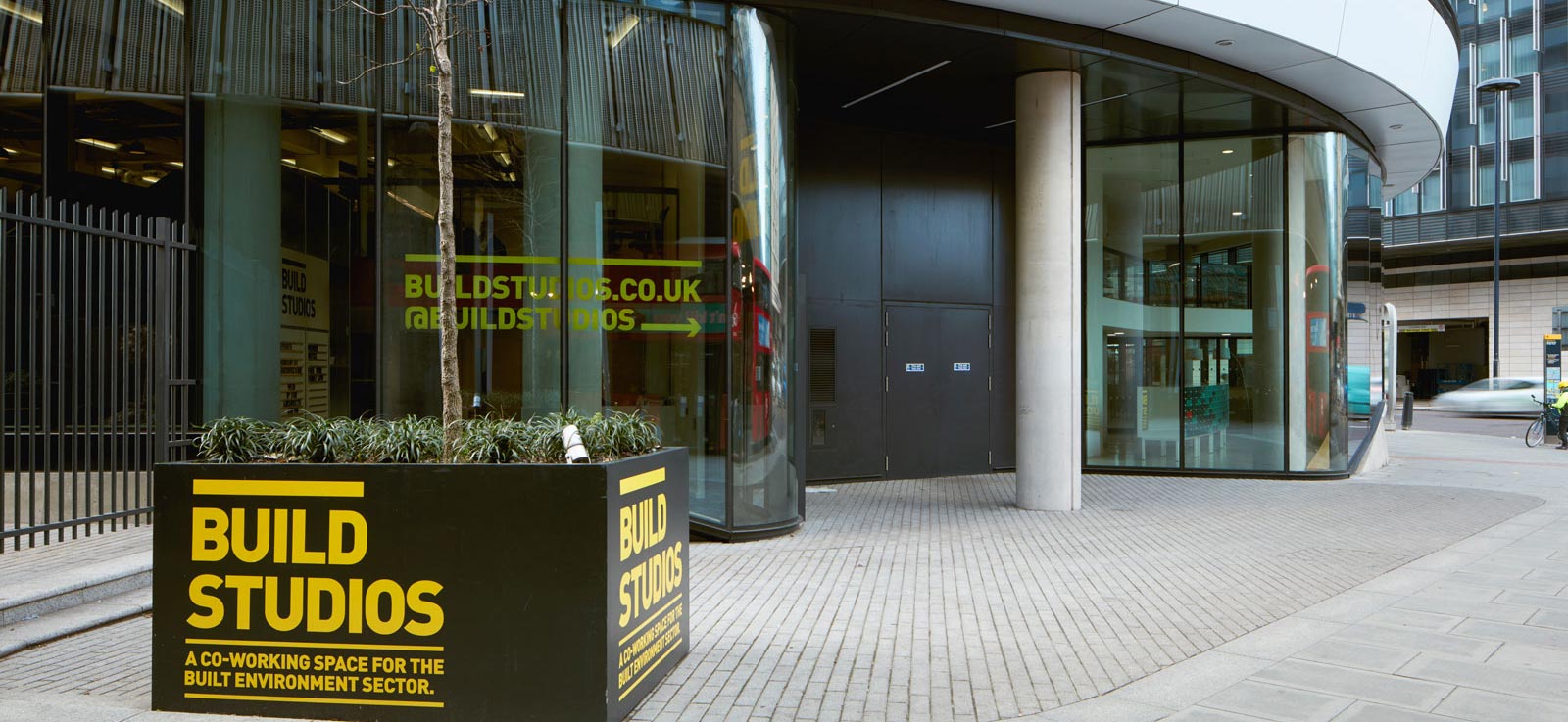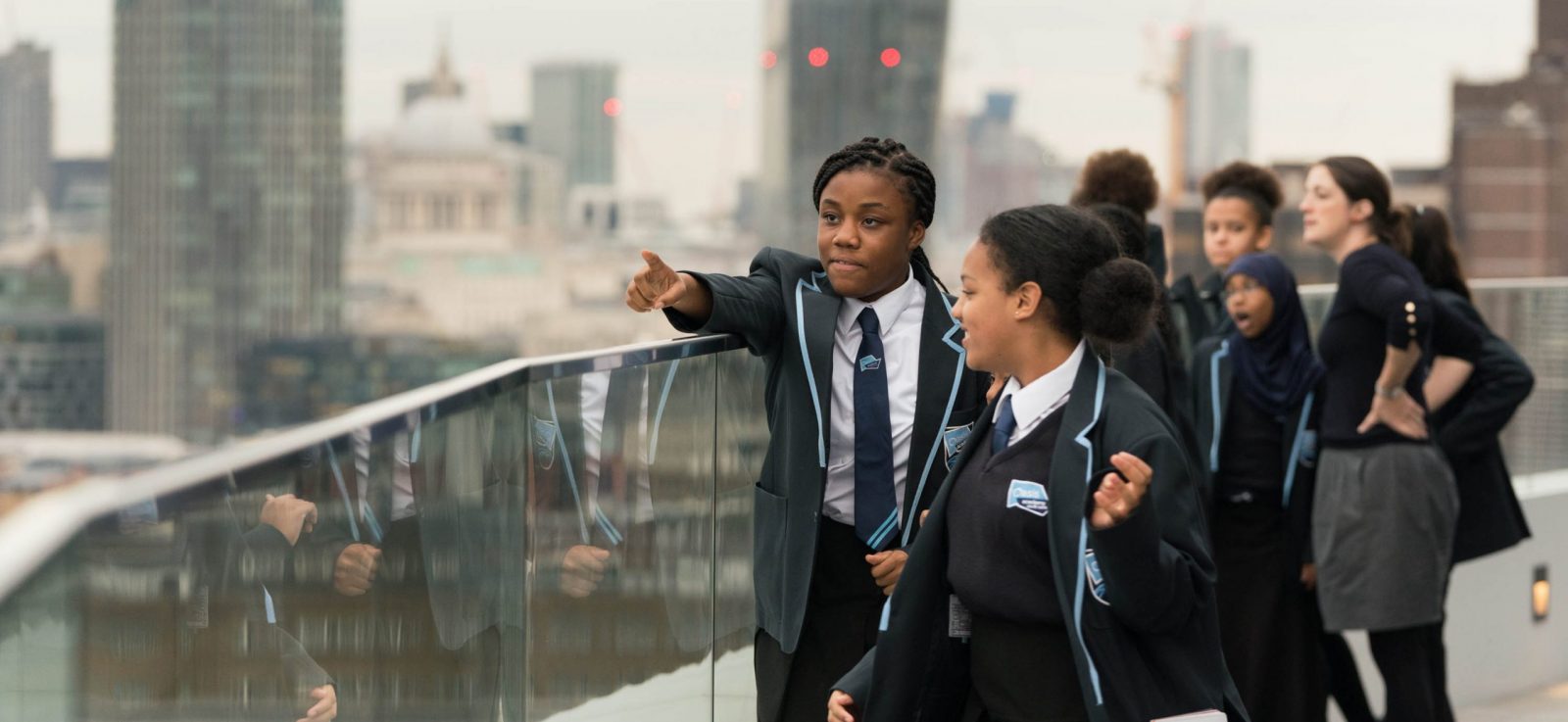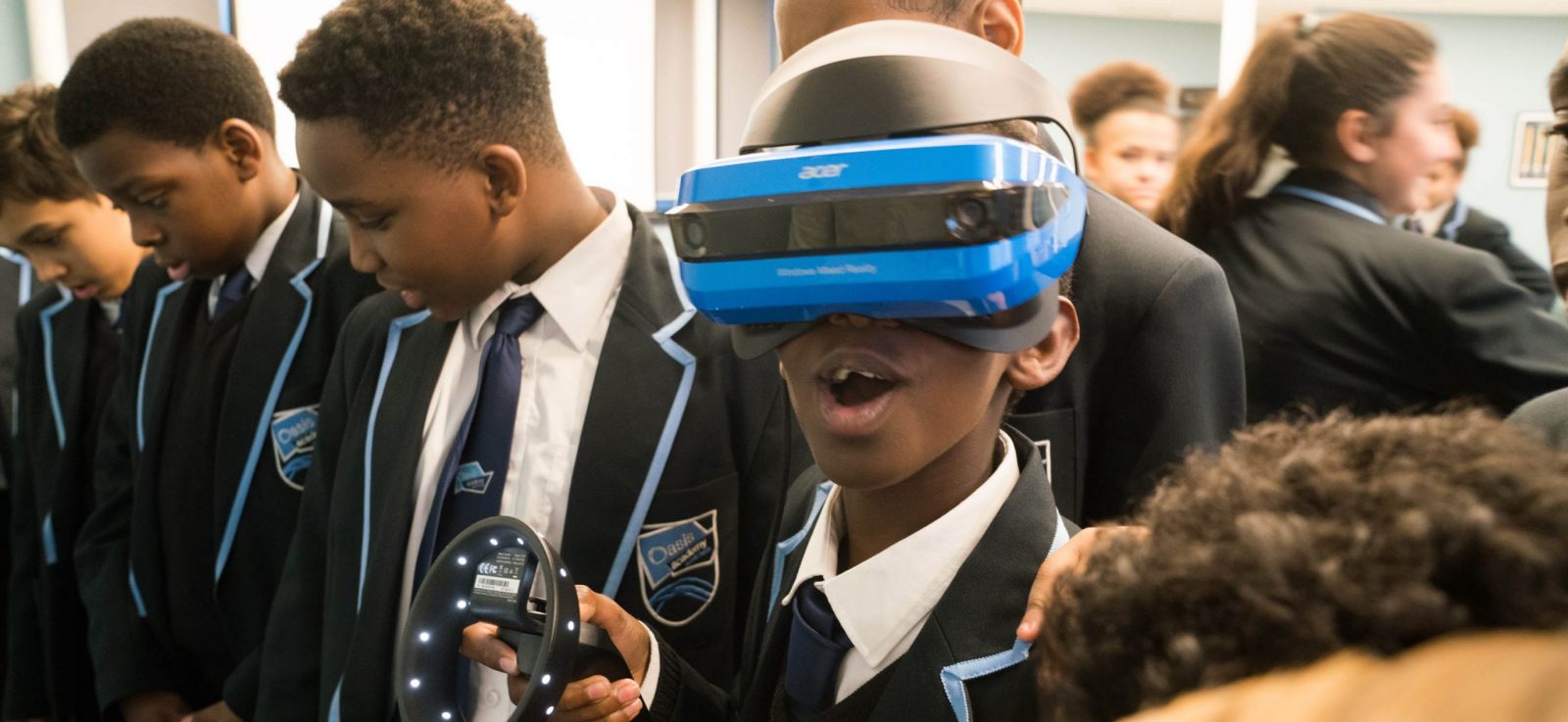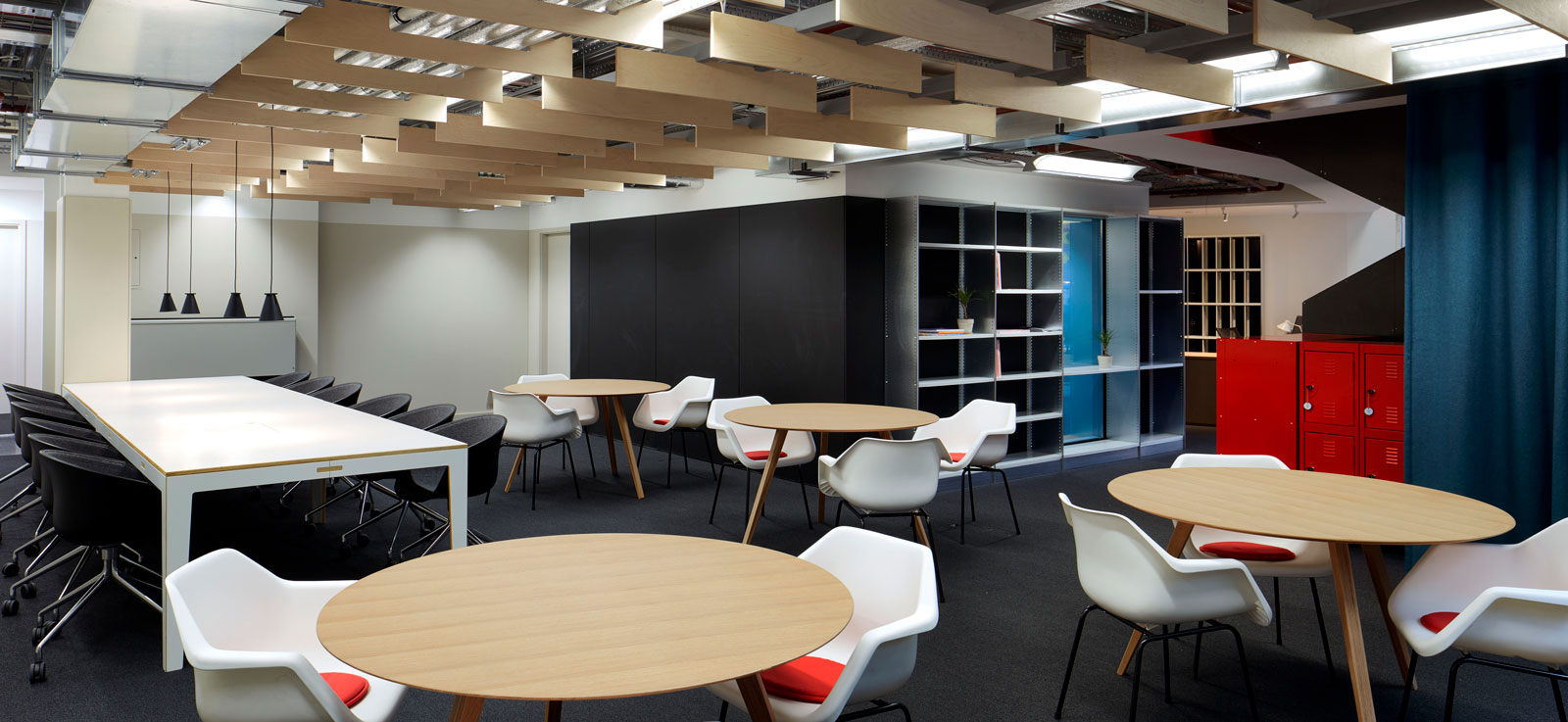 Build Studios is a hub for the built environment. With events, education and co-working space, we aim to inspire people about the built environment through collaboration and learning.
We are committed to developing a socially responsible built environment sector and work with our community to improve access, aspiration and cohesion.
From our space in the heart of London we run:
A unique, affordable workspace
Education and outreach programmes to further people's understanding about the built environment
Events, seminars and networking to inspire and progress the next generation of built environment professionals
Our workspace company, Build Workspace, provides co-working space for start-ups and small businesses in the built environment sector.
View our COVID-secure workspace policy here.
Sign-up to hear from us about forthcoming events
Stephen Lawrence Charitable Trust/AJ race diversity survey 2020.
Careers education
We deliver careers education and enrichment activities at local schools. Our flagship careers enrichment programme with Oasis Academy Southbank gave over 120 pupils an introduction to the built environment in 2020 and taught them a range of practical design skills. Business volunteers have introduced new careers and career paths.
Our careers support is currently being rolled out to one-to-one and small group support for sixth form students.
We encourage expressions of interest from schools wanting to take part in the Build Studios careers education programme.
Volunteering
We run a programme to recruit business volunteers from the built environment sector to speak to groups of school pupils, students and people from under-represented groups considering setting up a business. Working with schools and other partner organisations, we encourage business to share their enthusiasm for the built environment with the next generation of city professionals.
Events
We host a series of sector events, seminars, tours and training sessions on a range of subjects relating to the built environment. Working with partners such as the Museum of Architecture and Built by Us, we focus on events that help develop skills and employability, as well as broaden access to the sector to disadvantaged or under-represented groups. The events space is offered for free or at cost to charities and social enterprises that share our aims.
Schools work
Alongside our careers education programmes, we also work with partner organisations to deliver inspirational educational activities about the built environment in local schools. We host school workshops and building tours for groups of young people.
Affordable Workspace
We offer heavily subsidised space to charities, with a preference for those operating in the built environment sector. Offering workspace at non-commercial rates helps these organisations focus more of their resources on delivering their charitable objectives and collaborating to solve complex urban problems.
Fixed desks for charities are available at a 25% discount on our already subsidised rates.
Meeting rooms are offered at a 50% discount to charities.
We also offer free space for students, prospective charities and social enterprises requiring ad hoc project/meeting space for developing projects with a charitable purpose.
Build Studios' workspace for charities is supported by our commercial co-working space operation, Build Workspace.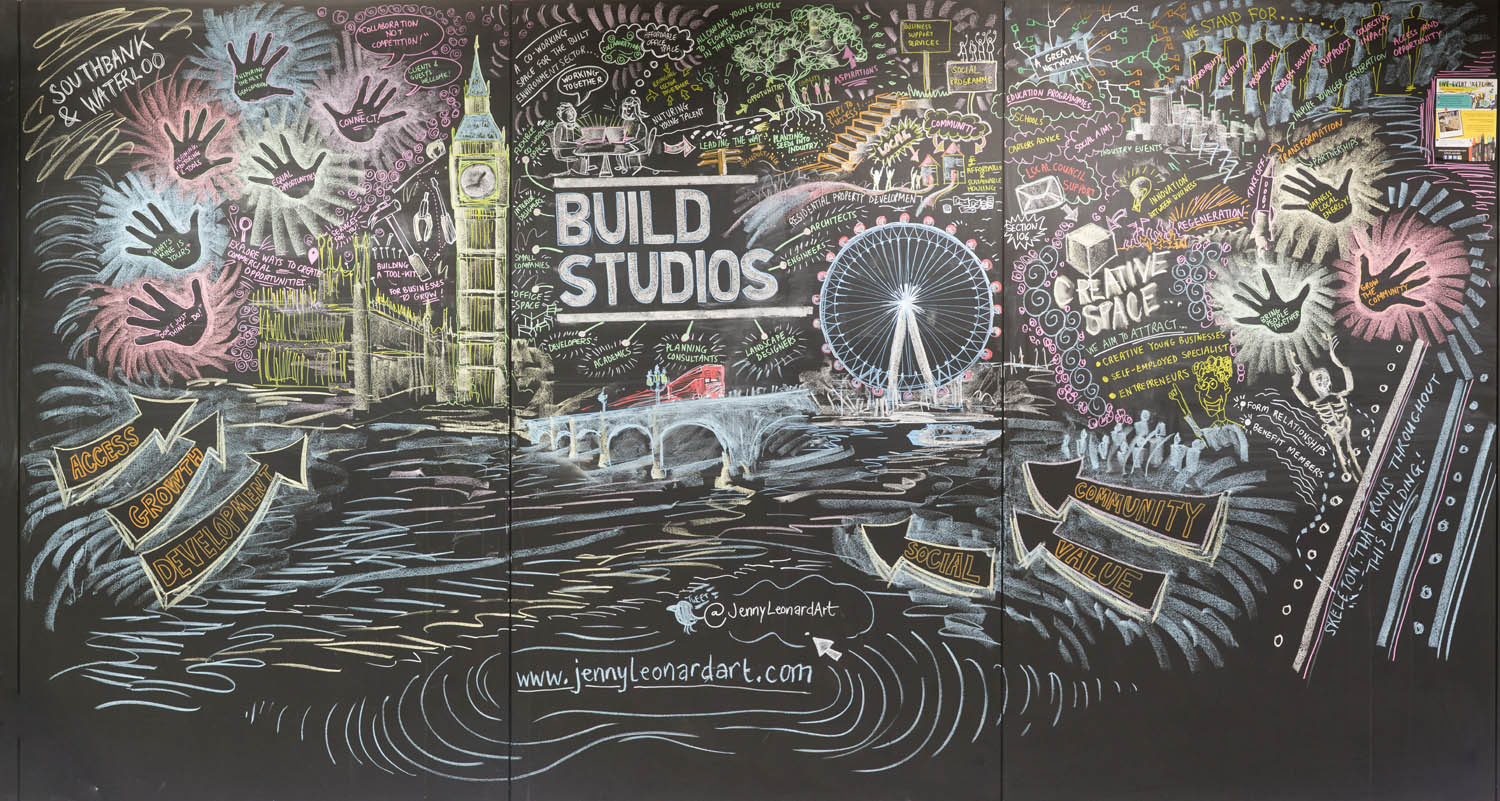 Build Workspace provides unique, affordable co-working space to start-up businesses in the built environment sector from our premises at Build Studios.
Here you can collaborate with other architects, interior and landscape designers, planning consultants, developers and engineers whilst growing your business.
We are five minutes' walk from Westminster and Waterloo stations, with direct transport links to the City, Canary Wharf and the West End.
We have dedicated office space for small companies, start-ups and freelancers, all with new ideas about how to deliver a well-designed, well-managed and inclusive built environment.  
By basing your business with us, you are directly supporting the charitable work of Build Studios. All profits generated from the workspace are used to support Build Studios' education, outreach and access programmes.
Our members are asked to commit to participating in Build Studios' outreach programmes in a way that best suits the aims and skillset of their business.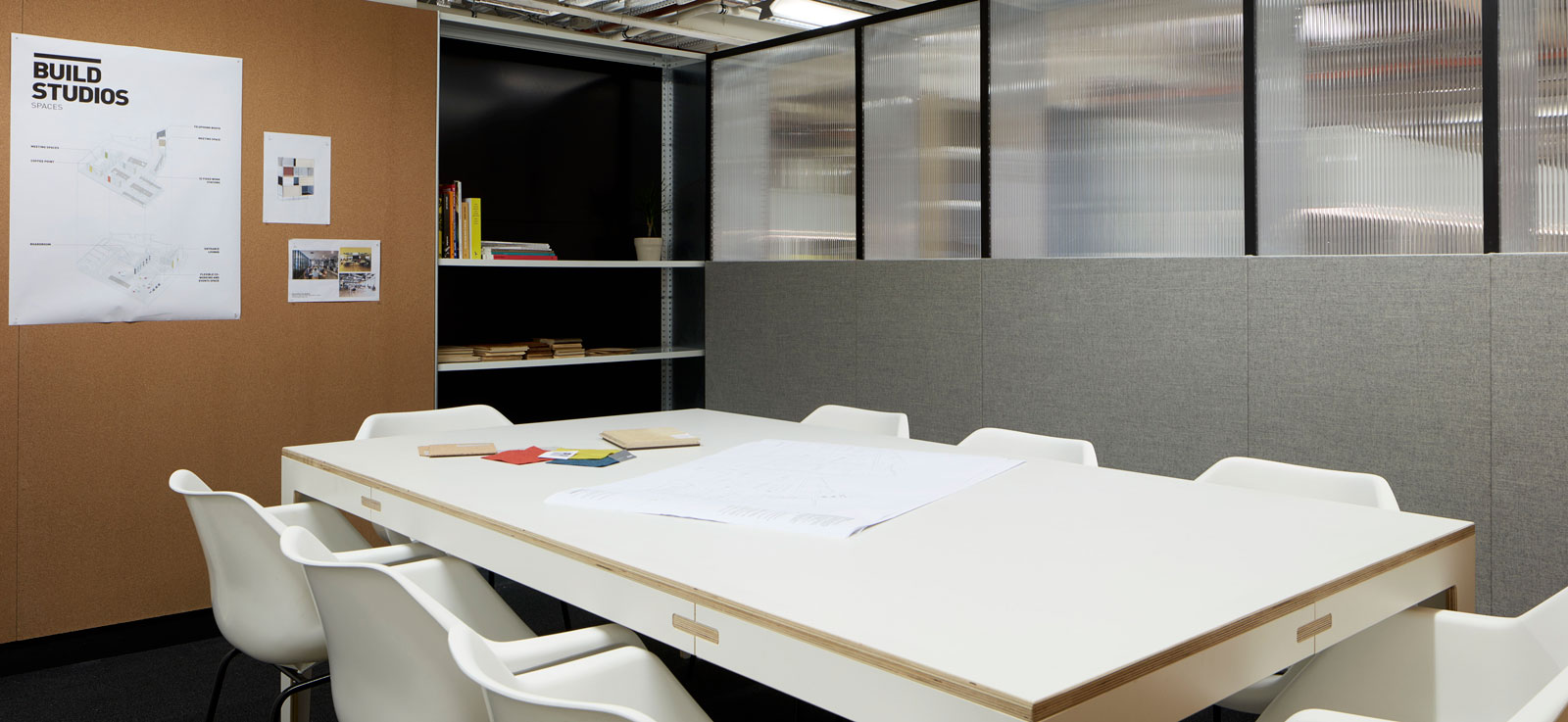 BENEFITS
While co-working spaces are common, you're unlikely to find more than a handful of people from your sector in each.
As a member of Build Workspace based at Build Studios you will become part of a network of fellow built environment professionals – a community of people to collaborate and grow your business with.
We offer a range of membership packages and have recently added new flexible options for teams and individuals, whose requirement for workspace has changed in the post-Coronavirus era.
We pride ourselves on our flexibility and our transparent pricing. Build up a package that is right for you and pay only for what you need – whether this is a virtual office and a central London mailing address, a place to meet clients, an occasional desk when you need a break from home working or a fixed desk as your permanent base. We can also host teams that primarily work from home, but need a regular meeting space for project work and collaboration.
 You don't need to worry about business rates and utilities – they're all part of the package – and membership includes secure cycle storage and free tea and coffee.
Clients and guests are always welcome. You can also keep up to date with changes in the industry through our regular events programme with guest presenters/workshop leaders from the built environment sector.
By being based here, you'll also know that you are supporting Build Studios' work to promote an inclusive built environment sector. Any profits we make are invested into the charity's education and outreach programmes to promote diversity in the sector.
Our space has recently been remodelled to meet the COVID-secure standard, with stringent hygiene measures and social distancing. View our risk assessment and action plan here.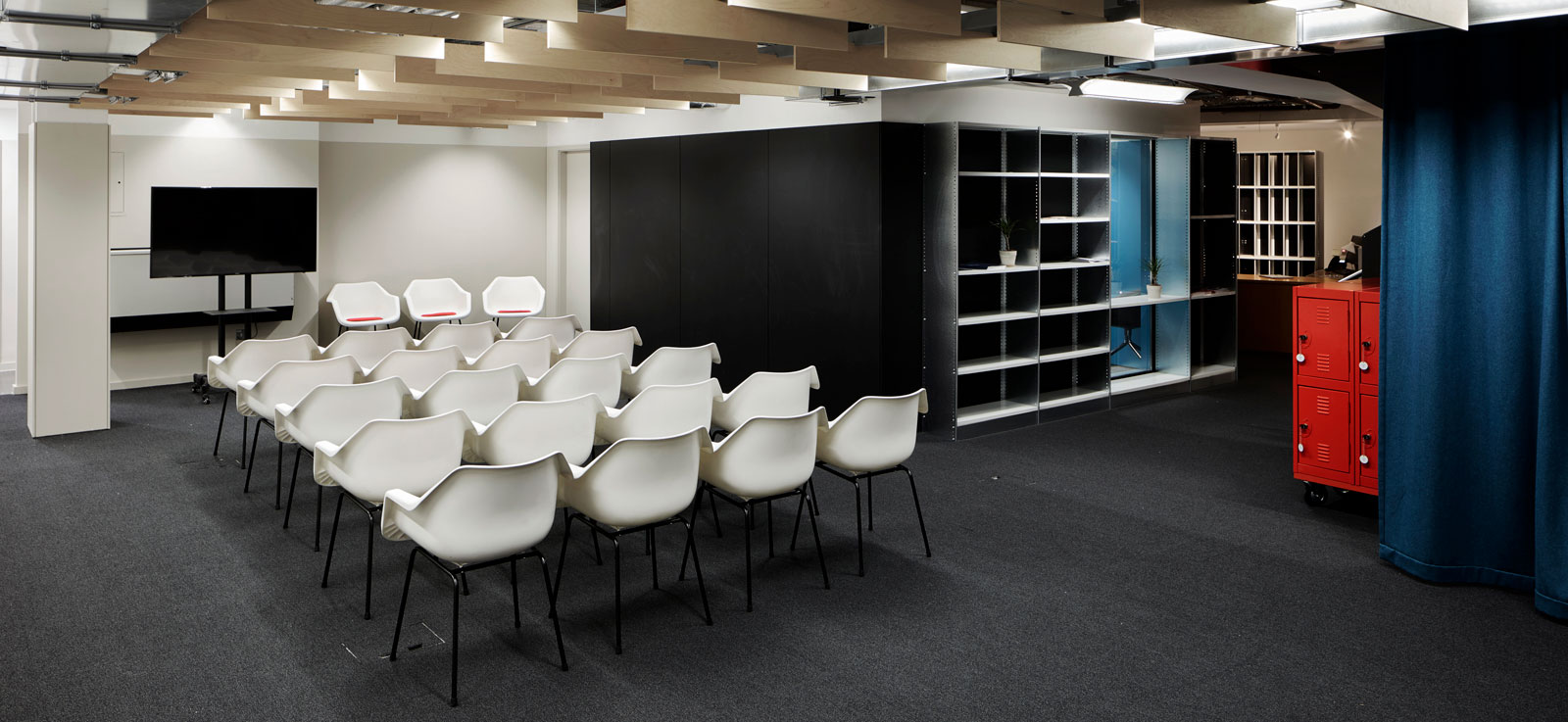 We pride ourselves on transparency in our pricing to help you make an informed decision about your workspace requirements
We are highly flexible and are happy to build membership packages according to your needs. Please get in touch if you would like to discuss further.
Make Build Studios your virtual office. Perfect if you want to work at home, but present a professional office address to clients.
Can be combined with flexible desk and meeting room bookings.
1 month's notice
Mailbox
Membership fee (annual) £40
£40 Monthly charge
Included in all fixed desk memberships 

Includes:

-Mailbox and registered office address

Additional mail services
Mail forwarding service
£4.50 per item plus postage and packaging

Includes:

-Mailbox and registered office address
-Mail forwarding on ad hoc or regular basis
Contract required.
Ideal for ad hoc occasions when you require workspace in central London surrounded by like-minded built environment professionals.
Flexible desk
Membership fee (annual) £40
£20 for one day/month
(add extra ½ days for £10)
48 hour booking in advance
Contract required.
Fixed desk (FULL-TIME & PART-TIME)
Our fixed desk packages are available on a full- or part-time basis. Enjoy a dedicated desk space at Build Studios on your chosen days each week with all the benefits of a collaborative working environment and a fully serviced office space.
Fixed desk 1 day/week
Membership fee (annual) £80
Monthly charge £88
Includes: mailbox
Fixed desk 2 days/week
Membership fee (annual) £80
Monthly charge £168
Includes:
– Mailbox
– Locker
– 1 hr free board room use
– 1 hr free meeting room use
Fixed desk 3 days/week
Membership fee (annual) £80
Monthly charge £242
Includes:
– Mailbox
– Locker
– Shelving (small)
– 1 hr free board room use
– 1 hr free meeting room use
Fixed desk 4 days/week
Membership fee (annual) £80
Monthly charge £308
Includes:
– Mailbox
– Locker
– Shelving (large)
– 2 hr free board room use
– 2 hr free meeting room use
Fixed desk 5 days/week
Membership fee (annual) £80
Monthly charge £350
Includes:
– Office address and mailbox
– Locker
– Shelving (large)
– 2 hr free board room use
– 2 hr free meeting room use
– Weekend access
Contract Required.
Members must select fixed working day(s) each week.
24 hr access on selected days
Laptops only/clear desk policy for 1-4 days/week.
Clear desk policy does not apply for 5 days/week upstairs.
Downstairs desks must vacate at 5.30pm on event evenings.
Ideal for teams that usually work from home, but need to meet up in person for project work and sharing ideas.
Team Table
Membership fee (annual) £40
One-off charge £100 per day
Printing capability for 1 x named member
Locker not included
Office hours.
Team sits together.
Desks subject to availability and pre-bookable.
Must be booked by named member(s) who must also be present at the booking.
Our board room seats 8-10 people. (COVID-capacity 4)
Board room

£30/hour or £100 for 4 hour booking (Member Rate)

£50/hour or £160 for 4 hour booking (non-Member Rate).
Free allocation for fixed desk members.
Additional hours charged at member rate.

Meeting refreshments
£25
Tea, coffee, water and biscuits supplied for your booking.
Contract required
Available on occasions when you need a colleague to work with you.
| | | |
| --- | --- | --- |
| Guest passes | £10/half day | |
Contract required
Printing
5p b/w
10p colour
Prices per sheet
Can be provided through our telephony partner at an extra charge.
Locker
£40 monthly charge
£10 fee for replacement key
Included in all full-time desk memberships and all part-time desk memberships from 2-5 days/week.
Our meeting rooms are cleaned between each booking as standard. However, if you would like a professional clean by our cleaning contractors for added peace of mind for you and your guests, this can be offered.
The notice period is 1 month as standard. This rises to 3 months for teams of 3 or more.

All prices are exclusive of VAT. Sign up before 1 September to secure these rates.
Build Studios runs a range of training workshops and sector events. We also host curated events by partners such as the Museum of Architecture and Built by Us, as well as education and outreach sessions with young people, returners to work and other excluded groups.
Our workspace company, Build Workspace, also runs events and workshops tailored towards supporting small and start-up businesses.
The event space and meeting rooms are also available for hire for external events, supported by conferencing facilities such as catering, audio visual technology and support to plan your event.
Contact the team for further details.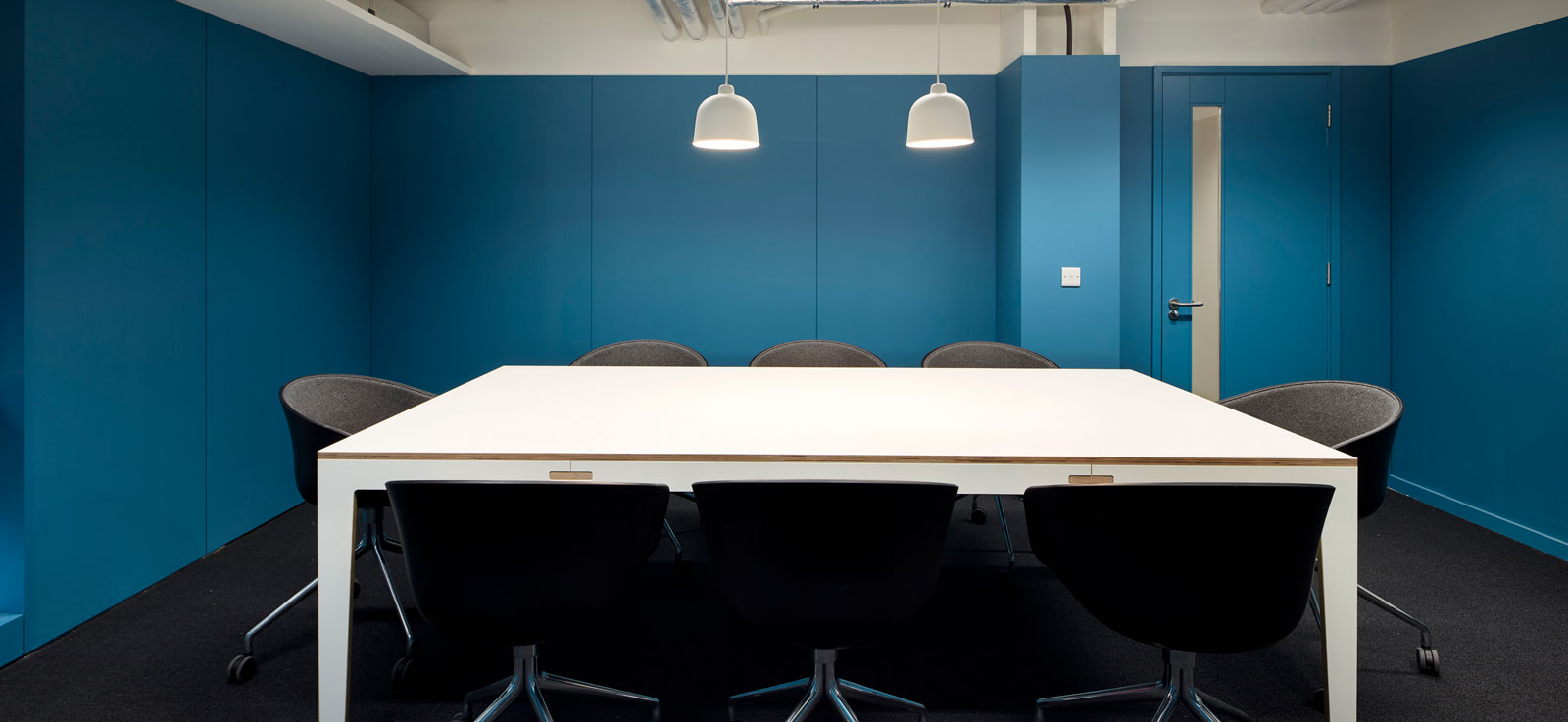 Workspace with a social purpose
All profits generated from Build Workspace are used to support the charitable aims of Build Studios. The workspace is run with a strong set of core values.
Affordability
London has a shortage of affordable workspace. We carefully design and price our services to make ourselves as accessible as possible to new companies in the built environment sector.
Support
We support new companies in the sector with ongoing education, training, access to mentoring and tools to help their businesses grow.
Creativity
We actively design and refine our space, prices and activities to create the right environment for businesses to thrive.
Collective Impact
We build strategic alliances and partnerships with businesses, industry organisations, institutions, referral partners and the public sector to increase our collective impact.
Promotion
We champion our members' success and explore ways to create commercial opportunities for businesses we work with.
Access & Opportunity
We embrace equal opportunities and seek to broaden access to the sector, particularly among young people, through awareness- raising and educational programmes.
Problem Solving
We challenge ourselves, and the businesses we connect with, to consider and address urban issues – particularly those in the local area.
Reinvestment
Profits from our workspace go directly towards supporting Build Studios' charitable purposes.
Deskmag's 2015 Annual Survey
Deskmag's 2015 Annual Survey

Build Studios, 203 Westminster Bridge Road, London SE1 7FR
Build Studios is well connected via every mode of transport.
By Underground: 5 minutes' Walk from Waterloo, Westminster and Lambeth North Underground Stations
By train: Waterloo Station
By bus: Served by following bus routes: 12, 148, 159, 341, 453, 53, 76, C10, 507, 77 & 211
By bike: 2 Santander Cycle Hire Stations immediately adjacent, plus secure cycle parking
By car: 24 Hour NCP Car Park on Addington Street Tel: 020 7202 2533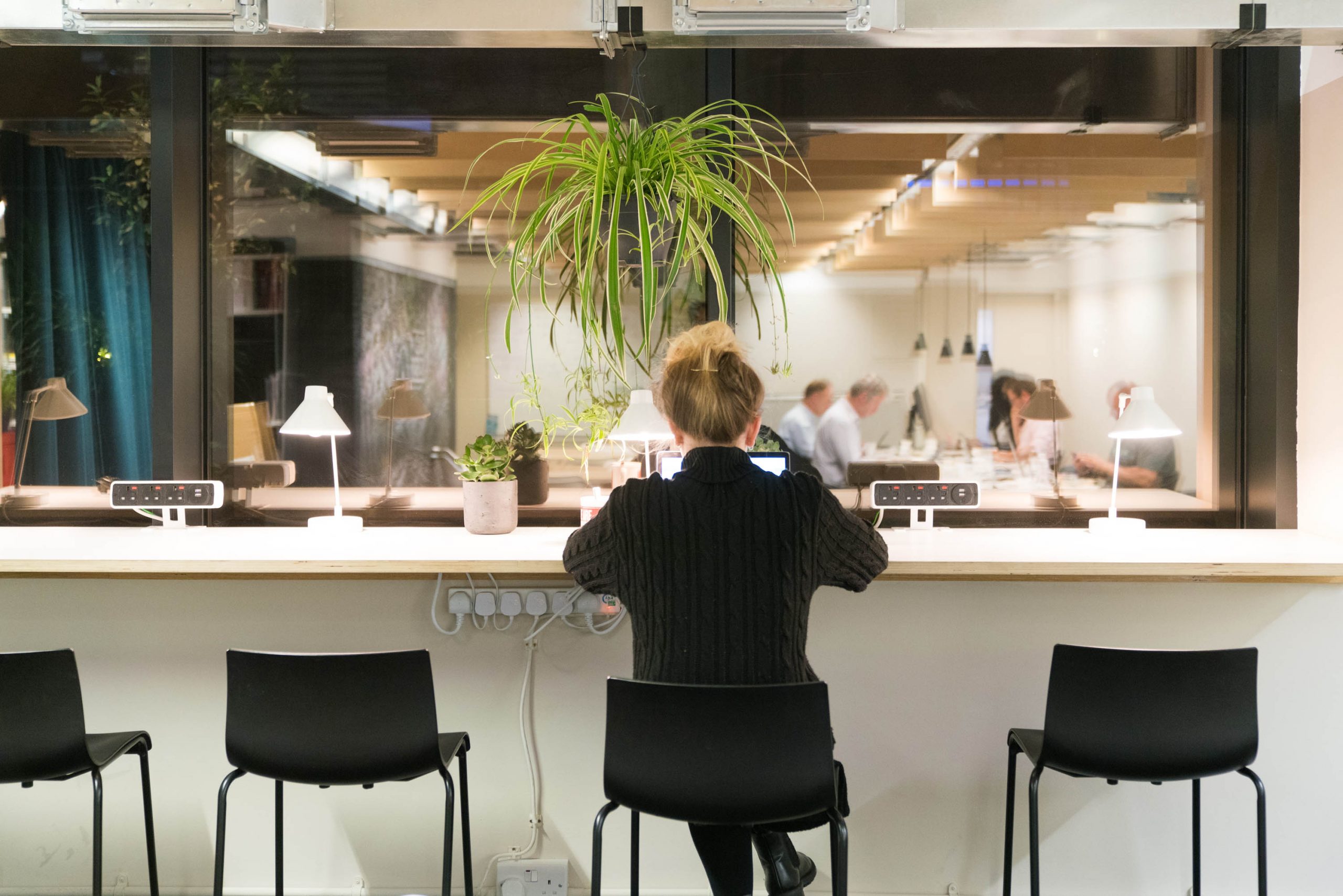 Build Studios Limited (Reg 10054109) is a not-for-profit company limited by guarantee and a registered charity (No. 1195529). The company's registered office is at 203 Westminster Bridge Road, SE1 7FR. The project was initiated by WeAreWaterloo BID as part of a Section 106 agreement between Lambeth Council, a founding sponsor of the project and developers urbanest. Build Studios' workspace lettings are managed by Build Workspace. Build Studios' data policy and security policy can be found https://www.buildstudios.co.uk/gdpr/